Back to staff directory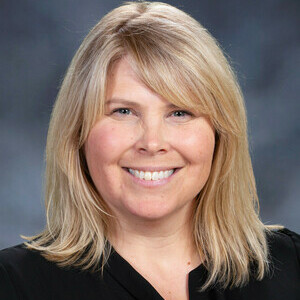 Principal
Phone: 4034423872
My name is Jody Lammle, and it is a privilege and an honor to be joining the Trochu Valley School team. My husband and I have four children and two grandsons.
This year marks my twenty second year in education. I have varied experience as a teacher. For the first twenty years of my career I served at the elementary, junior hight and high school levels, teaching a variety of grades and content areas. This is my second year as principal at Trochu Valley School.
I love serving as a principal! My passion is developing positive relationships with everyone within the community, working with students as they grow, supporting teachers and staff so that they can reach their greatest potential, strengthening the connection between school and home, and a fostering a positive school culture. At our core, we know that the school to home partnership is what allows us to provide an extraordinary school experience for all students. I look forward to meeting each of you and learning how I can best support you throughout this year, and many more to come.