Back to staff directory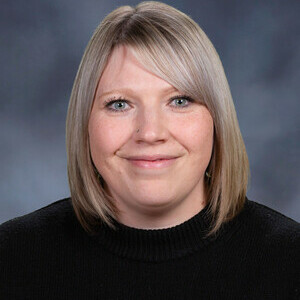 Associate Principal, Teachers
Phone: 403-442-3872
I was born just down the road in Three Hills, AB. This is where I grew up and attended school. I then attended Red Deer College where I started my Bachelor of Education degree. I transferred to the University of Alberta after two years and I finished my Bachelor of Education degree in 2009 with a major in Social Studies and a minor in Physical Education. I also completed my Masters of Education with a focus in Leadership in the spring of 2019.
I always knew I wanted to teach in a community that truly supported each other and where the school is the hub of the community. That is why I love Trochu Valley School. I have taught almost every Social Studies class from grade 7-12. I have also taught many PE classes and have been the director of the Athletic program. Currently I am teaching Social Studies at the high school level for grades 10, 11 and 12.
In 2015 I took on the role as Associate Principal. Because of my love for this school and the students, this was a role I wholeheartedly stepped into. I believe that it is important to maximize individual learning and possibilities for both our staff and students!!
Outside of school I am a wife to my husband Peter, and a proud Mama to our son Brooks. We love watching him grow and discover the world around him! Peter cheers on the Sr. girls' teams from the sidelines as I coach, whether it is volleyball or basketball. We love to spend time with our family and friends, and are always planning our next adventure as we love to travel and see the world!